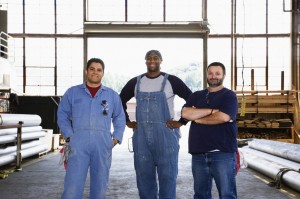 Who is Covered by Workers Compensation?
Pennsylvania workers compensation laws apply to all employees who are injured in the course of their employment in Pennsylvania. There are certain exceptions, however, such as injuries to casual employees and domestic service workers.
What Injuries are Covered?
All injuries related to employment are covered, regardless of the employee's previous physical condition. Occupational diseases which include, for example, asbestosis or silicosis, are also covered if they result in disability or death. Specific losses resulting from a work injury, such as loss of a body part, loss of sight, loss of hearing, or disfigurement are also covered.
What Type of Benefits are Available?
Lifetime medical benefits for reasonable and necessary medical treatment for work injuries and certain related expenses.
Earnings loss benefits for disability that results in a loss of earning power. These benefits are based on the injured employee's average weekly wage, may be payable for partial or total disability and are subject to a minimum and maximum amount.
Specific loss benefits for loss of a body part, loss of sight, loss of hearing or disfigurement of the head, face or neck (including disfigurement that results from surgery for a work injury).
Benefits for occupational diseases.
Death benefits where death results from an injury or occupational disease, payable to the deceased employee's dependents, including the surviving spouse or children under age 18.


What Time Limits Apply?

Notice requirement:
Unless the employer knows of the work injury, the employer must be given notice within 120 days of the injury or the employee cannot receive benefits. If the employer does not receive notice within 21 days after the injury, compensation is not due until the notice is given. The time for giving notice to the employer may be extended if the employee doesn't know or should not reasonably know the nature of his injury or its relationship to his employment, however.

Filing requirement:
If benefits are not paid or the employer does not properly accept the claim, a claim petition must be filed with the Workers Compensation Bureau within three years after the date of the injury.

Can I Sue Anyone for My Work Injury?

You cannot sue your employer or a coworker for an injury that occurs in the course of your employment. Any other person or entity, however, whose negligence caused or contributed to the work injury can be potentially liable. This includes, for example, a motor vehicle operator, a property owner, an independent contractor, a bar that serves a minor or visibly drunk patron or a manufacturer of a defective product. A statutory employer, however, which is usually a general contractor, cannot be liable for its negligence in causing work injuries to employees of its sub-contractors.

When Should I Contact an Attorney?

You should contact an attorney if:

You are asked to sign anything other than a standard authorization releasing your medical records.
Your employer refuses to acknowledge your injury or report it to its workers' compensation insurance company.
You are off work due to a work injury for more than seven days and you do not begin receiving earnings loss (wage) benefits within three weeks of when your employer received notice of your injury.
You receive a notice that a hearing has been scheduled regarding your compensation claim.


If you or someone you know has been injured at work, I can assist you in evaluating your case.

» Read My Sample Workers Compensation Cases

HELPFUL RESOURCES

» The National Institute for Occupational Safety and Health (NIOSH)

» PA Workers Compensation Publications

» PA Workers Compensation Forms

» Workers Compensation Medicare Set Asides Information