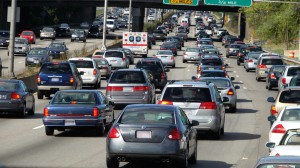 Don't Limit Your Tort Options
In 1990, the Pennsylvania Motor Vehicle Insurance laws were changed. One of the most significant changes concerns your right to sue if injured in a motor vehicle accident.
The 1990 changes introduced two "tort" options, full tort and limited tort. If you are listed as the insured in a personal automobile insurance policy, you can choose the limited tort option, reducing your premium by about 12%.
The Problem
Many people do not realize the significance of choosing limited tort. You may be injured in a motor vehicle accident due to someone else's fault. But if the limited tort option applies, you can sue that person for your pain and suffering only if you have a "serious injury". A serious injury means death, serious impairment of a body function or permanent, serious disfigurement. So, with limited tort, in most accidents you limit your claim to unreimbursed expenses such as property damage, lost wages, or unpaid medical bills.
Here's an example from a recent court case. A woman was in a car accident and ruptured a disc in her neck. The doctor ordered physical therapy and had her take narcotics. She could not return to work as a night office cleaner and had to give up coaching basketball and cheerleading. She could only occasionally raise her arms above her shoulders and was instructed by her doctor not to lift more than 10 pounds. Unfortunately, she had limited tort. Incredibly, the Court decided that this woman did not have a "serious injury". She could not sue the other driver for her pain and suffering.
Limited tort only applies when you are occupying a privately owned and privately used motor vehicle, that is, the family car. And there are also other exceptions. The most common exceptions are when the responsible person is driving drunk or is driving a vehicle not registered in Pennsylvania.
The Solution
The meager amount you save on your automobile insurance premium will never compensate you for the rights you give up if you are injured in an accident. Check with your insurance agent to see if you have limited or full tort insurance. If you have limited tort, ask your agent to change your policy. If you are ever in an accident, you will be glad you did.
But I didn't get his license number…
Every time you get into your car, you put yourself at risk for a serious injury. If you do get into a car accident, the other driver usually stops and exchanges information with you. Then, if the police are called, they document all of the relevant information about the drivers and vehicles involved.
Sometimes, however, you may be injured in an accident and not be able to identify the responsible driver. The other driver may flee the scene, what is commonly called a "hit and run" accident. Sometimes the other driver may swerve in front of you or cut you off, without even knowing that he caused an accident. There may just be debris on the road that has fallen from a car or truck.
Are you out of luck? No, here's what you can do:
If the vehicle you are occupying has Uninsured Motorist coverage, which is optional, you can make a claim and recover for your bodily injury even if you cannot identify the other driver. If you cannot identify the other driver or vehicle, however, you must report the accident to the police and notify your insurance company within 30 days or as soon as practicable.
So, remember, even if you do not get a license number, you may still have a claim.
Uninsured vs. Under Insured Motorists
When drivers buy insurance, they assume full protection from all eventualities. It's not always the case.
Most auto insurance consists of coverage for property and collision damage to vehicles and liability which safeguards drivers responsible for causing an accident and injury to others.
Next, there's uninsured motorist liability coverage. It protects drivers who have accident with negligent, uninsured drivers. It covers lost wages, medical costs, and other expenses associated with serious injuries. It's important to talk with your insurance agent to be sure you're adequately covered for this.
Last comes underinsured motorist coverage, which safeguards individuals hurt by careless drivers with only minimal insurance. Since uninsured motorist coverage doesn't apply, the other driver's minimal liability policy may not cover injuries you suffer in an accident. Your own policy may not cover injuries, either. Again, confer with your insurance agent to be sure your coverage options anticipate this problem. This is a potentially confusing area of the law, so call us if you have any questions on insurance coverage.
If you selected "limited tort" coverage, you have limited your right to sue for your injuries or collect uninsured or underinsured motorist benefits. Please review your auto insurance policy before it's too late.
Dangerous Road Conditions
Every year thousands are injured in automobile accidents on Pennsylvania highways. Some of these accidents are unavoidable; some accidents are caused by careless or even reckless drivers. May of these accidents, however, result from the dangerous condition of the highway. Too often, the injured victims are not fully compensated for their loss because they fail to recognize they have a claim against the highway department responsible for their injuries. Suing the highway department is no easy task.
The state and the local governments, including their highway departments, were initially immune from lawsuits. In 1973, the Pennsylvania Supreme Court abolished governmental immunity for local governments and then did the same for the state agencies in 1978. The Pennsylvania Legislature responded to the Court's decisions by passing two statutes, the Sovereign immunity Act and the Political Subdivision Tort Claims Act. These statutes govern claims against the state and local highway departments. Both the state and the county, city or township are responsible for dangerous conditions of their highways. A highway, for instance, may lack a guardrail where a barrier should have been erected or have a guardrail that is inadequately constructed.
Here in Western Pennsylvania, because of our freeze and thaw cycles, our roads are plagued with potholes. Even the most careful driver can lose control of his vehicle when his tire is swallowed up by a mammoth hole in the roadway. On state highways, PennDot is responsible if an accident is caused by a dangerous pothole only if it had prior written notice of this condition and an opportunity to correct it. Other dangerous conditions which may impose legal liability on a highway department include improper drainage of water, polished roads with poor skid resistance or malfunctioning traffic signals. Even if a driver runs his vehicle off the road, the highway department may still bear a responsibility for roadside conditions which cause or enhance his injuries. Highway engineers have recognized since the late 1960's that motorists run off the roadway for a variety of reasons and that serious accidents and injuries can be avoided if a safe, roadside recovery area is provided. This recovery area, called a "clear zone", should be free of obstacles such as unyielding signs or light poles, utility poles and steep slopes.
As we approach the winter months, may motor vehicle accidents will be caused by the inclement weather. The highway departments are not responsible for accidents caused by natural accumulations of ice or now. They are responsible, however, if they plow the snow in such a way as to create a dangerous condition or obstacle. Personal injury lawsuits in Pennsylvania must be filed with two (2) years after the date of the accident. For injuries caused by dangerous road conditions, however, a lawsuit may be barred if written notice of the claim is not made with six (6) months after the accident. It is important for injured motorists to seek prompt legal advice if roadway conditions may have contributed to their motor vehicle accident.
If you or someone you know has been injured in a Car, Truck or Motorcycle Accident, I can assist you in evaluating your case.
» Read My Sample Car, Truck and Motorcycle Accident Cases
HELPFUL RESOURCES
» Important Information for PA Drivers
» PennDot Video Log of PA Highways
» Pennsylvania Motor Vehicle Inspection & Emission Requirements
» Find a PA Licensed Insurance Company
» Police Accident Reports & Overlay Forms – all states
» National Motor Vehicle Title Information System
» Insurance Institute for Highway Safety
» National Highway Traffic Safety Administration (NHTSA)
» Vehicles with Crash Data Recorders
» Mothers Against Drunk Driving
» Advocates for Highway & Auto Safety
» Kelley Blue Book – New & Used Car Prices
» Federal Motor Carrier Safety Administration