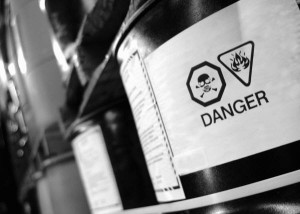 Dangerous and Defective Products – Sample Cases
… A 32 year old man purchased a reconditioned electric range for his home. The burners of the range began to malfunction. The store sent technicians to make repairs. A technician told the man and his family he needed additional parts but said they could continue to use the range. That evening, when the man leaned against the range, he was electrocuted. He left a widow and a child. After extensive discovery and litigation, the case settled shortly before trial.
… A 48 year old machine operator was feeding a piece of steel into a bar straightener when his glove got caught on the steel. His arm was twisted behind his back, snapping the bone completely in half below his elbow. The bar straightener had been manufactured 62 years earlier. The bar straightener was unsafe because it lacked essential safety devices such as an automatic feed device and an appropriate shut off. After extensive litigation, the case was successfully settled in a private mediation.
… A 32 year old woman learned that her mother had taken a drug called DES (Diethylstilbestrol) while pregnant. DES was marketed from the late 1940's into the 1960's in the mistaken belief it prevented miscarriages and premature deliveries. The woman had a misshapened uterus as a result of her mother's ingestion of the DES. This condition presented the risk of infertility, miscarriage and other birthing problems. Fortunately, the pharmacy records from the mother's purchase of the DES many years before were still available. These records, by the process of elimination, definitively identified the manufacturer of the DES pills. A lawsuit for the woman was initially dismissed because she had waited too long before seeking an attorney. The lawsuit was later settled while on appeal.
… A 23 year old factory worker was performing maintenance on a plastic injection molding machine when the machine unexpectedly energized catching his hand in the moving parts. He lost most of his thumb and several fingers of his right hand. The machine had been defectively designed because it lacked a proper safety switch. A lawsuit was settled on the eve of trial.
… A 35 year old office worker fell to the floor when he leaned back and his chair broke. The office worker severely injured his back. At trial, there was conflicting evidence regarding whether the office worker was leaning back normally in the chair. The jury found in favor of the chair's seller. On appeal, however, the Superior Court, in an important decision, determined that the jury should have been instructed that the office worker could win his case by merely showing that the chair malfunctioned during normal use. After the trial court's decision was reversed, the case settled while a new trial was pending.
. . . A 55-year-old building custodian was waiting in her car at a traffic light.  A driverless car rolled out of a nearby parking lot, over a hill and crashed into the custodian's stopped car.  The crash triggered a prior seizure disorder.  The owner of the driverless car, claimed that she put it in park before leaving to do some shopping.  Investigation showed that this model of car had problems with its parking gear, permitting the key to be removed from the ignition even when the car was not in park.  After investigation and depositions the car manufacturer settled the claim
»Learn more about how I can help you with your Dangerous and Defective Product Case